I'm on Twitter a lot and I like to follow things that interest me. Being a writer I naturally gravitate toward authors or writing-related things. I have a lot of blogging friends on there as well and plan on doing a future post about the 7 best blogger Twitter feeds to follow. Until then here are my top 7 Author feeds to follow. 
Stephen King

Besides the fact that he is one of my favorite authors, he is also entertaining on Twitter. King likes to share some political stuff and that can be controversial but for the most part he is just an all around cool guy to follow on Twitter. He does give some writing tips now and then and talks about his own writing. I love that he is sarcastic and in your face. King holds nothing back and that to me makes it all the more fun to follow him. I promise you'll never be bored when reading his Tweets. 
2. J.K. Rowling
She is funny, talented and to me a bit quirky. Some people have recently been complaining that she tries to hard by changing things about her world every time someone asks a question on Twitter. Recently she's gotten a bit more political but I think that's par for the course. I like that she is pretty open to fans and will answer their questions. She posts a lot and I love seeing her name pop up in my feed. I think it goes back to being a bit controversial but I also love the books so it's kind of a no brainer for me to follow her. 
3. Terry Goodkind
I know a lot of people don't like him but he is one of my favorites. He mostly sticks to writing and loves to interact with his fans. I enjoy how awkward but open he is. He is forever saying he appreciates his fans and enjoys signing books. Terry ran into a bit of trouble when he complained about his book cover art but doesn't seem to have fared too badly for it. Not as controversial as the others on this list Terry Goodkind is an awesome author to follow.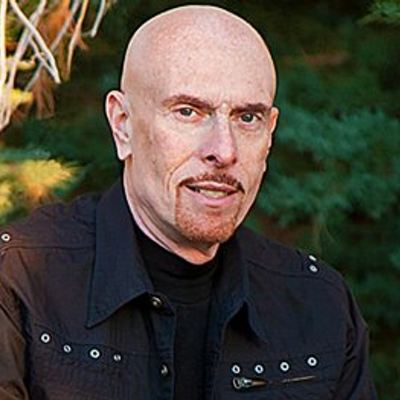 4. Anne Rice
She has been the queen of vampire horror for a very long time. "Interview With a Vampire" and "Queen of the Damned" are some of my favorite books. She keeps her feed pretty clean and loves to talk books. I've never seen a whole lot about politics from her (the reason I keep mentioning this is because for some people this is a deal breaker so I think it's important to mention it). If you love horror and books Anne is a great one to follow. 
5.  Laurel K. Hamilton
She writes some amazing books and some of her scenes can make you blush. I love her Merry Gentry Series. She is entertaining and loves to talk books and writing. She makes announcements of upcoming books and shares others work. She is wonderful to follow and will forever be one of my favorites. 
6. Terry Pratchett
Terry Pratchett is a super cooky guy. He can make you laugh and fall in love with his characters at the same time. I think his books are very well done and particularly love "The Wee Free Men". His Twitter feed is full of weird, quirky and just plain fun. I think he is pretty underrated and wish more of my friends read him. If you want someone who is super fun to follow he is your guy. 
7.  Justina Ireland 
Justina Ireland is the author of "Dead Nation". She is smart, passionate, and loves writing. Her feed is full of books, writing, promoting, fans and all together just goodness! She is a great one to follow if you love seeing an author who enjoys what she does and loves being with her fans! I thoroughly enjoy her! 
Is there someone you love to follow that I missed let us know in the comments. Do you already follow any of these authors? Tell us what you think if them and their feed!